Learn more about Danijel Cecelja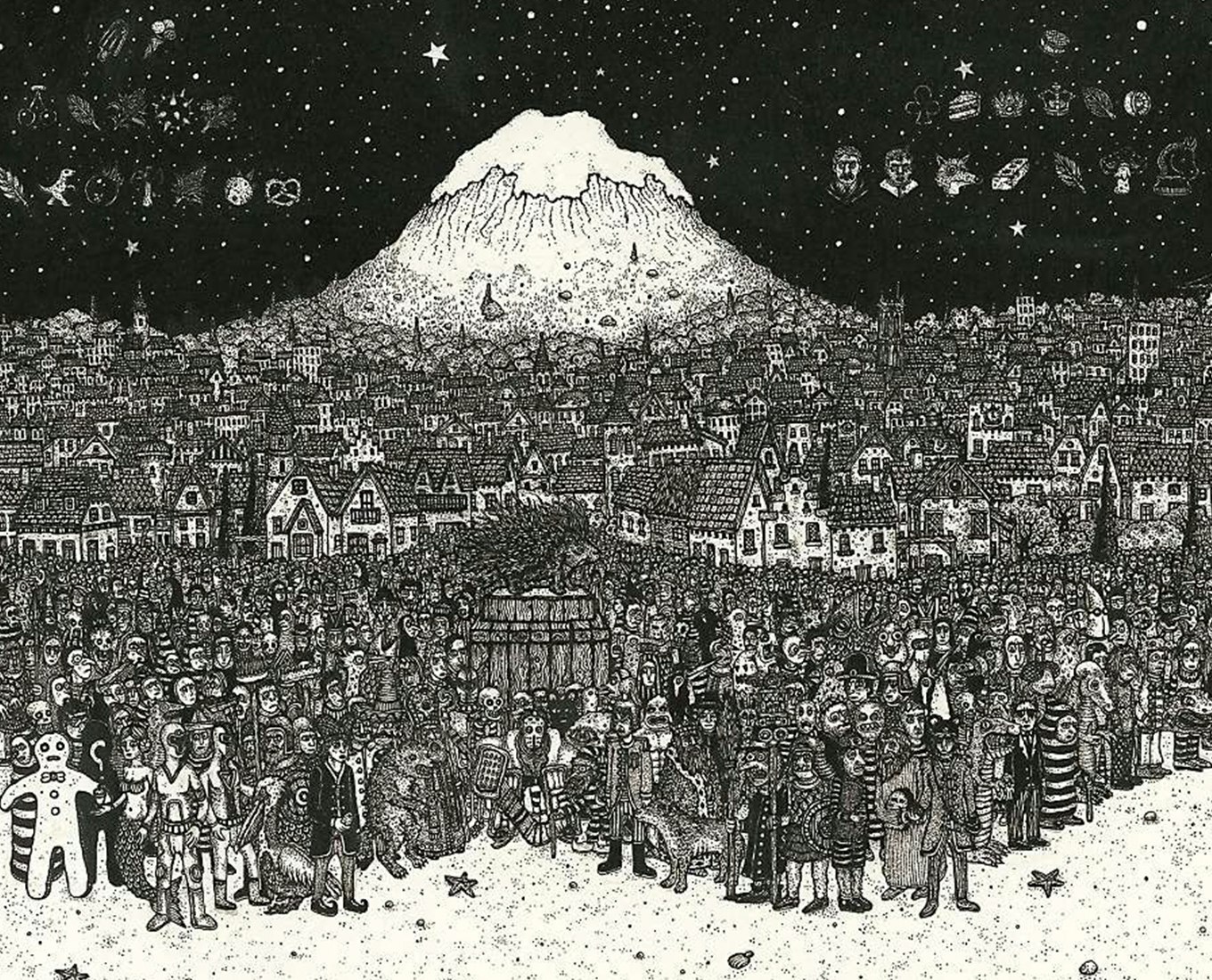 I studied fine arts and painting at the St Lukas academy in Brussels.
"After some years of experimenting with various media, I returned to my basic technique, which is drawing using ink pens. The skill is rooted in my childhood and was largely forgotten during my time at the academy.
I remember as a child I was very fond of toys, and also extremely greedy: I wanted all of them. This want, I can recall, burned through me. I could hardly eat or sleep. Whenever I failed to acquire something, I would try to draw it, to at least possess a 'flat' version of the item to be obtained. After all these years, it feels almost as if I cannot imagine an object that I have not tried to draw at some point. This is basically how I learned to draw 'out of necessity', mostly using pencil or ink pen.
And so, as drawing itself became 'acquiring', it's easy to get hooked; after all, drawing is free. One could say I feel the same way when drawing as a collector might feel when procuring a new item for his collection: ecstatic!"
I use a rOtring Rapidograph for all my drawings, starting mostly with a 0.10 and finishing with a 0.35. There is no point in looking for an even finer pen because mostly I am already pushing against the capacity limit of the carrier. I draw on the back of an aquarelle paper. I like it better because it still has some grain, as opposed to pen paper, which is too flat, I think. I also use a hair dryer constantly to evaporate all moisture caught in the paper. This allows for more control and a tighter line. When pulling the pen, you want to hear a slight scratching sound. The summer months are more difficult to work during because there is more moisture in the air. I mostly work a lot during winter and try to focus more on exposure and promotion in summer.
Three upcoming projects: "The Godmachine" exhibition in the centre of Brussels from 16 July to 30 July (special opening night on 18 July).
Cooperative project with Belgian Street artist "SFUN" for a street exhibition. Danijel's own challenge: he started a huge drawing last January (100 x 180 cm), which will take about 2 years to complete.