Discover Joanna Walsh (Badaude)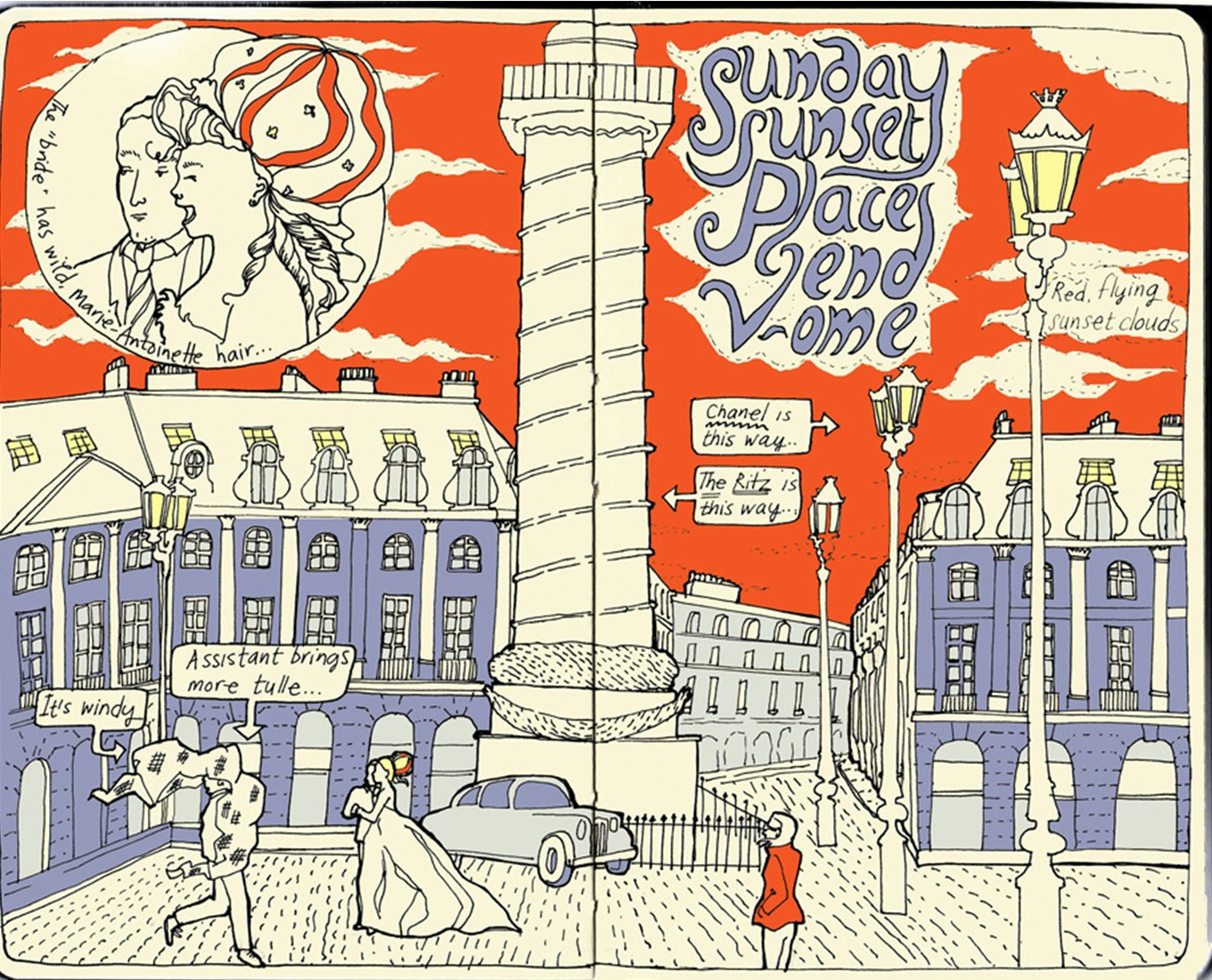 Bio: Joanna Walsh is a writer and illustrator. She studied at Oxford University, and Central Saint Martins college of art. Her work has been published by Granta, the Guardian, the Times, Metro, Creative Review, the New York Times, Die Woche, Penguin Publishing and many others worldwide. She has made large-scale drawing projects for the Tate Modern and the Wellcome Institute.
"I began working in rOtring for my visual diary blog – Badaude.typepad.com – for which I was a Webby Awards honouree in 2008. Before this, I'd been working for some time with print and collage, both handmade and in Photoshop. I wanted to begin a personal project using a more immediate hand-drawn medium.
Badaude is an old French word, related to 'Flaneur'. It means: "a person given to idle observation of everything with wonder or astonishment; a credulous or gossipy idler". On Badaude, I wanted to tell stories through drawing the things and people in front of me, an interesting challenge – to depict both space and time on one page.
I began using rOtring pens by chance. Years before, I'd worked in book publishing, and I'd been given a box of pens when the design office had a clear-out. Amongst them were a couple of rOtring Rapidographs... I'm a fan of the 'ligne claire' style of drawing in French and Belgian comics (particularly Joost Swarte, Floc'h and, of course, Hergé) and the regular line of the rOtring enables me to work in that tradition. I scan the work and colour it up (and correct it) in Photoshop to obtain the same flat colours as those used in the 'ligne claire' tradition.
After my blog had been running for a couple of years, Tate Publishing asked me to write and illustrate a book about London in the same style. London Walks! was the result.
I use a number of rOtring Rapidographs: the 0.35-mm Rapidograph for most of my work, with the 0.5-mm for thicker outer lines, and the 0.25-mm Rapidograph for finer detail."